Business analytics is rapidly becoming a crucial component in today's corporate landscape. The ability to leverage data, technology, and ethical practices is vital for organizations seeking to stay competitive in a digital and data-driven world. As a result, organizations are actively seeking skilled professionals who possess the ability to comprehend and utilize data to drive business growth.
The Master of Science (MSc) Business Analytics program is offered by Montpellier Business School (MBS), which is among the world's top 1% business schools with triple international accreditations AACSB, EQUIS and AMBA. The career-focused 1-year online program is designed to equip you with the knowledge and skills needed to thrive in the fast-growing field of business analytics. In this program, you will explore the key areas of business analytics to become a biz-tech change-maker, in business transformation, data science, and big data technologies. Develop expertise in quantitative analysis, statistical modeling, data mining, and data visualization techniques to derive actionable insights from large and complex datasets. Master the techniques and tools for predictive modeling, forecasting, and optimization to make data-driven decisions and improve business performance.
The MBS MSc Business Analytics program focuses on data mining, modeling, and analytics, aiming to resolve complex problems, ensuring improved business decisions through a proficiency with statistical and programming tools (e.g., R, Python, etc.). Through this program you will acquire the strong analytical skills required in an increasingly data-driven business world.
The demand for skilled and experienced business and data analysts is expanding at an accelerated rate. In every sector, there is a growing reliance on data to enhance opportunities for growth in a rapidly evolving, data-centric environment that is accumulating vast quantities of information at an astounding speed.
Graduates of MBS MSBA program are equipped with the skills to pursue a variety of careers in industries such as consulting, finance, marketing, operations, healthcare, and technology. Some common job roles include data analyst, business intelligence analyst, data scientist, marketing analyst, and financial analyst.
BUSINESS ANALYTICS CAREERS AND SALARIES
*Source: DataCareer, Totaljobs, Honeypot, Glassdoor, Sifted
81% of the business leaders
reported that they used BI and analytics softwares for work.
Source: Gartner.com
The Europe business intelligence market is expected to generate
$15.60 billion
from 2023-2032, growing with a 9.93% CAGR.
Source: Inkwood Research
The MBS MSc Business Analytics program offers a comprehensive and interdisciplinary approach to prepare you for success in the dynamic field of business analytics. Throughout the program, you will engage in rigorous coursework that strategically integrates data-oriented subjects like big data and business analytics and advanced statistics using R, with business-focused subjects like digital change and ethical leadership. This approach ensures that you develop the necessary skills to navigate the data-driven business landscape and make informed decisions that positively impact organizations, helping you establish yourself in the market as you grow your career. This program will prepare you to overcome the challenges of the industry while creating opportunities for yourself, including;
Successfully meeting the evolving demands of the industry.
Understand and critically apply the concepts and methods of business analytics to global challenges.
Interpret results and identify appropriate action to achieve business growth.
Building the knowledge, skills and aptitude required to realize long-term career growth.
The key courses covered in the program include:
FIRST SEMESTER
Digital Change: work, organizations and society
Technology and Organization behavior
Big Data and Business Analytics
Introduction to Python
Digital Marketing analytics
Business applications in AI
Soft Skills 1
Research methodology 1
SECOND SEMESTER
Sustainability and Digital Transformation
Ethical Leadership
Business Intelligence (Power BI)
Data quality protection and regulation
Advanced statistics using R
Data Driven Decision Making
Soft Skills 2
Research methodology 2
APPLICATION PROCESS
The MBS MSc Business Analytics program follows a rolling admissions (first-come, first-served) process and participant applications are evaluated as soon as they are received.
For admissions support, we offer online office hours, an admissions checklist, and email and phone support to answer your questions.
APPLICATION REQUIREMENTS
Applicants for direct admission to the degree program are required to have:
A bachelor's degree or equivalent: You must have earned a bachelor's degree from an accredited institution in the United States or an equivalent degree from an accredited institution in a foreign country.
Details of academic qualifications (Official transcripts from colleges and universities attended).
Official Scores from either IELTS, TOEFL, TOEIC, Duolingo, or English speaking score (less than 2 years).
A motivation letter.
Shortlisted candidates might be required to go through an interview before they are accepted into the program.
The tuition fee for the MBS MSc Business Analytics program is inclusive of all taxes. It covers teaching fees, usage of the learning platform, and all online learning materials. It does not cover any other expenses that are not expressly mentioned here.

EURO 1,000 early registration benefit
APPLICATION DEADLINE
December 16, 2023
EURO 750 early registration benefit
APPLICATION DEADLINE
January 27, 2024
EURO 500 early registration benefit
APPLICATION DEADLINE
February 24, 2024
EURO 350 early registration benefit
APPLICATION DEADLINE
March 30, 2024
EURO 200 early registration benefit
APPLICATION DEADLINE
April 27, 2024
APPLICATION DEADLINE
May 25, 2024
Please Note:
Application fee for MBS MSc Business Analytics program is Euro 200.
Application fee is refunded only in the case an applicant is not offered admission to the program.
The MBS, a Grande Ecole of Management, was founded in 1897 by the Montpellier Chamber of Commerce and Industry. It is one of the oldest management schools in Europe. MBS is built on two major foundations: academic excellence and an unwavering commitment to the core values of ethics, openness, diversity, responsibility, and global performance.
MBS distinguishes itself today through its unwavering convictions. They believe in an inclusive world where people of all talents can express their full potential regardless of social, cultural, or geographical background, gender, or sexual orientation. They have a strong belief that being part of this diverse community will be a source of strength for each of its members. This is why MBS brings together students from all social classes and from nearly 80 countries.
The greatest challenge for companies in present times will be the sustainable, socially responsible, and eco-responsible transformation of their strategy. This is why CSR and sustainable development issues are at the heart of MBS' research activities and are covered in all of our programs. This unique approach focuses on training managers and entrepreneurs with the ability to steer the financial, social, societal, and environmental performance of their company. In the 2023 Financial Times ranking of the best Master In Management, MBS is ranked 51th best master in the world. It is also the unique French Business School in the prestigious Shanghai Ranking.
By choosing MBS, you are making the decision to become a socially responsible leader in an ever-evolving world.
95%
Employment rate for young graduates
180+
Partner universities
1,000+
International students
65%
International faculty
100+
Tenured faculty members (including 80 research lecturers)
20,000+
Alumni around the world in 100 countries
ACCREDITATIONS, APPROVALS, AND MEMBERSHIPS
MBS is one of the very few business schools (1%) in the world to hold the three most prestigious international accreditations.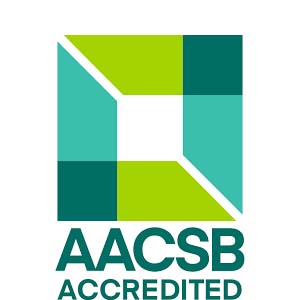 MBS holds Association to Advance Collegiate Schools of Business accreditation (AACSB) for all its programs and activities; this accreditation guarantees the best business training in the world.
MBS holds EQUIS accreditation granted by the European Foundation for Management Development (EFMD-EQUIS), which is awarded to schools that ensure a high standard of academic excellence.
The MBS Grande Ecole and Executive MBA programs are Association of MBAs (AMBA) accredited. The Association of MBAs (AMBA) accreditation is the oldest and most prestigious distinction for MBA programs. It is awarded for the organization and content of the programs and the level and quality of the faculty.
MBS is also a signatory to many groups and has been awarded many prestigious labels.
MBS is a member of the Conférence des Grande Écoles and of the Chapitre des Grandes Écoles de Management, which brings together the 38 leading French business schools.
MBS is a signatory to the United Nations Global Compact and the Principales for Responsible Management Education (PRME) in favor of human rights, the environment, and social progress.
MBS was the first higher education institution to be awarded the State label of Pioneer in Diversity and Professional Equality. This label is given to organizations that meet strict specifications, including the definition and implementation of a concrete and measurable diversity policy.
MBS holds the esteemed EESPIG (Private Higher Education Institution of General Interest) status, as granted by the French State. This recognition ensures that all resources are dedicated solely to fulfilling the public service mission of providing high-quality higher education.
Under associative status (Law 901), MBS is firmly and permanently a non-profit organization.
MBS is a signatory of the LGBTQA+ Charter of Commitment of L'Autre Cercle, which is the first European initiative to provide a formal framework for a policy to promote diversity and prevent discrimination.
MBS has obtained the DDRS label for four years in 2022.
This label validates the concrete actions already deployed by the school, its committed and inclusive strategic plan, and guarantees continuous improvement on these crucial subjects in anticipation of its future eco-campus 2025.